AMT-130 Well-tolerated Up to a Year in First Two Patients Treated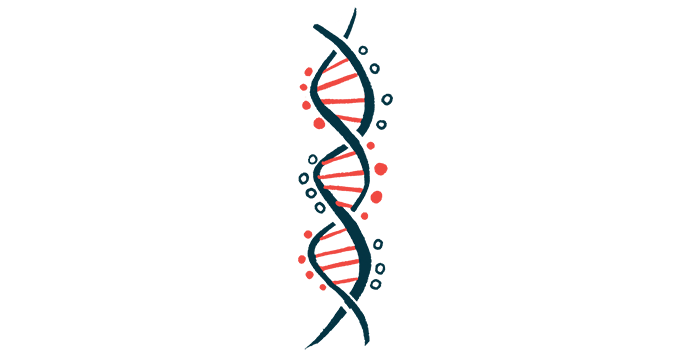 AMT-130, an investigational gene therapy for the treatment of Huntington's disease, was overall well-tolerated up to a year after treatment in the first patients to receive the therapy in a clinical trial.
The new data, announced by AMT-130's developer uniQure, cover the first four participants in a Phase 1/2 trial (NCT04120493). Two of them received a low dose of the experimental treatment, and the other two got a sham procedure. So far, no serious adverse events (side effects) have been reported in any of these patients, and no clinically meaningful changes have been detected in brain imaging via MRI.
"AMT-130 appears to be generally well tolerated both immediately after surgical administration and at one year of follow up," Jody Corey-Bloom, MD, PhD, said in a press release.
Corey-Bloom is a professor of neurosciences at University of California, San Diego, and chairperson of AMT-130's data safety monitoring board (DSMB), a group of experts charged with reviewing unblinded data from ongoing trials to ensure participants' safety.
"The DSMB will continue to oversee the conduct of this important program, and will evaluate safety, biomarker, imaging, and functional data as the program advances," Corey-Bloom said.
Based on the positive safety findings in these first participants, the DSMB recently gave the all-clear to begin enrolling participants in the next cohort of the trial, which will test a higher dosage of the gene therapy. The study is recruiting participants, ages 25–65, at several locations across the U.S.; so far, nine of the planned 16 participants in the high-dose group have been recruited.
AMT-130 is designed to use a viral vector to deliver a small RNA molecule (microRNA) to cells in the brain. The microRNA aims to interfere with the production of the abnormal huntingtin protein that causes Huntington's. The therapy is administered directly to the brain via a surgical procedure.
The new data from the first four patients showed that, in the two treated with AMT-130, levels of neurofilament light chain (NfL) — a marker of nerve cell damage — rose immediately following surgery, and then returned to initial levels. This was expected, according to uniQure. In the two patients given the sham procedure, NfL levels remained constant.
Levels of total and mutant huntingtin protein in the fluid around patients' brains have been highly variable and inconclusive, according to uniQure.
"We are pleased with these data that support the tolerability of AMT-130, a potential one-time gene-therapy approach for Huntington's disease," said Ricardo Dolmetsch, PhD, uniQure's president of research and development.
"Neurofilament light chain, a key biomarker of injury in the brain, trended downward and returned to baseline levels in the treated patients, and structural MRI data are consistent with the safety profile of AMT-130," Dolmetsch added. "Based on recommendations of the DSMB and steering committee, we will disclose efficacy data including volumetric MRI changes once all patients in the first two cohorts are unblinded."
A clinical update on all 10 participants in the low-dose group is expected midway through next year, and full data from both the low- and high-dose cohorts are expected in the first half of 2023. uniQure is also planning to open a third cohort for the trial, which will explore the use of different surgical systems to administer AMT-130 in the brain.
The company also has launched an open-label Phase 1b/2 study in Europe, in which 15 patients with early-stage Huntington's will be given one of two dosages of AMT-130. The first participants are expected to be dosed early in the new year.
"We are encouraged by the early data in two treated patients and will continue to provide comprehensive safety oversight of the program as additional patients are enrolled and the trial expands into Europe," Corey-Bloom said.
"We look forward to evaluating safety, biomarker and functional data on a larger number of patients and over a longer period during the ongoing study," Dolmetsch added.
Data from the U.S. and European trials are expected to establish the investigational treatment's safety profile, provide a clinical proof-of-concept, and determine the optimal dose for future testing.