Do You Listen or Wait Your Turn to Talk?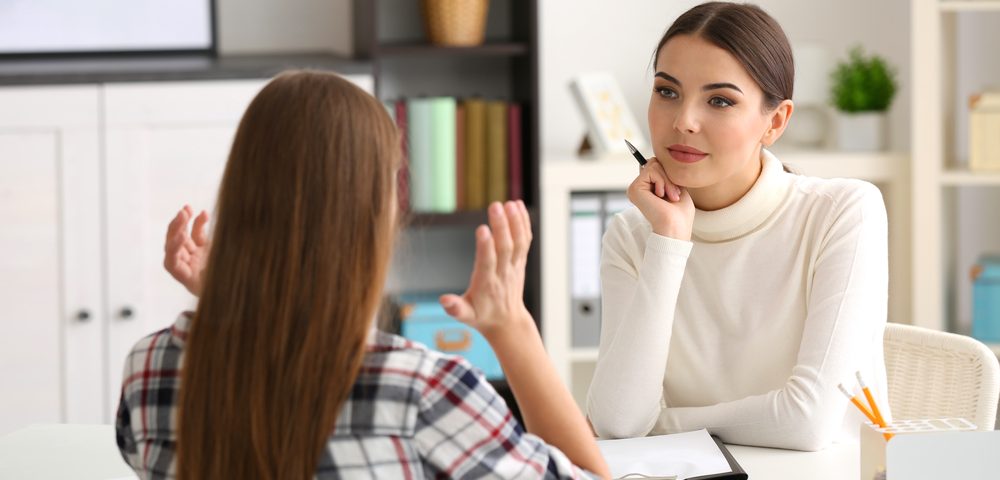 While talking about family illnesses with friends recently, I sat back and watched people discussing cancer, dementia, and myriad other life-altering conditions. Everyone had a story to tell about taking care of someone with an illness or experiencing it themselves. I noticed that, after each person shared, the group moved on to the next story, often without reacting to the last.
Reflecting on the conversations later that night, I thought about how sad all those stories were; how difficult illness and death are to face; how exhausting it can all be, emotionally and physically. As I was getting lost in those thoughts, I realized that, during the conversations, not one person stopped to say anything empathetic or encouraging to the storyteller.
I started to think about past conversations. Had the same thing happened before? If so, how had I never noticed? How often did it happen?
For the next couple of days, I watched people talk. Over and over again, I saw people not having conversations, but doing something I can only describe as waiting for their turn to speak. It didn't matter what the topic was — something as simple as the weather or as complex as a parent being moved into an assisted living facility — people didn't seem to process the part of the conversation that didn't involve them.
I'm not saying that every person is like that. My colleagues at work are some of the most compassionate, caring people I've ever met. They know that my wife and daughter have Huntington's disease, and they frequently ask how they are doing. They've seen me crying, and I've seen them crying at the same time, out of sadness for what my family is going through. I have also been incredibly blessed with the outpouring of love and kindness from our friends.
What I am wondering about is this: Is the lack of visible empathy in the majority of people I know the result of them not being equipped to deal emotionally with other people's issues? Is it because they just don't know the right thing to say? Could it be that we are so used to bad things happening that we don't process grief the same way previous generations did? Is it that we aren't as close to our fellow human beings?
When I was young, I remember people dropping off casseroles to friends who were experiencing a tragedy. When was the last time you saw that happen? When was the last time you personally had someone ask you how you are and then actively listen? That means listening in a way that made you feel heard, and then showing you that they understood, so that you felt an honest connection with them? When was the last time you did that for someone else?
Now ask yourself, what if this failure to listen continues? What will that future look like? Will we eventually stop asking others how they are doing? That's not a future that I want to live in, so I try to bring a figurative "casserole" to as many people as I can. I have a very demanding job and my life is hectic, but when I see a person who is hurting, I stop. I ask. I listen.
I ask that you do this with me and encourage your co-workers, friends, and families to do the same. If we all take a few minutes each day to help one another, we might just change the future — or at the very least, make one person's day better.
***
Note: Huntington's Disease News is strictly a news and information website about the disease. It does not provide medical advice, diagnosis, or treatment. This content is not intended to be a substitute for professional medical advice, diagnosis, or treatment. Always seek the advice of your physician or other qualified health provider with any questions you may have regarding a medical condition. Never disregard professional medical advice or delay in seeking it because of something you have read on this website. The opinions expressed in this column are not those of Huntington's Disease News, or its parent company, BioNews Services, and are intended to spark discussion about issues pertaining to Huntington's disease.