Pain Management Often Neglected in Huntington's, Researchers Say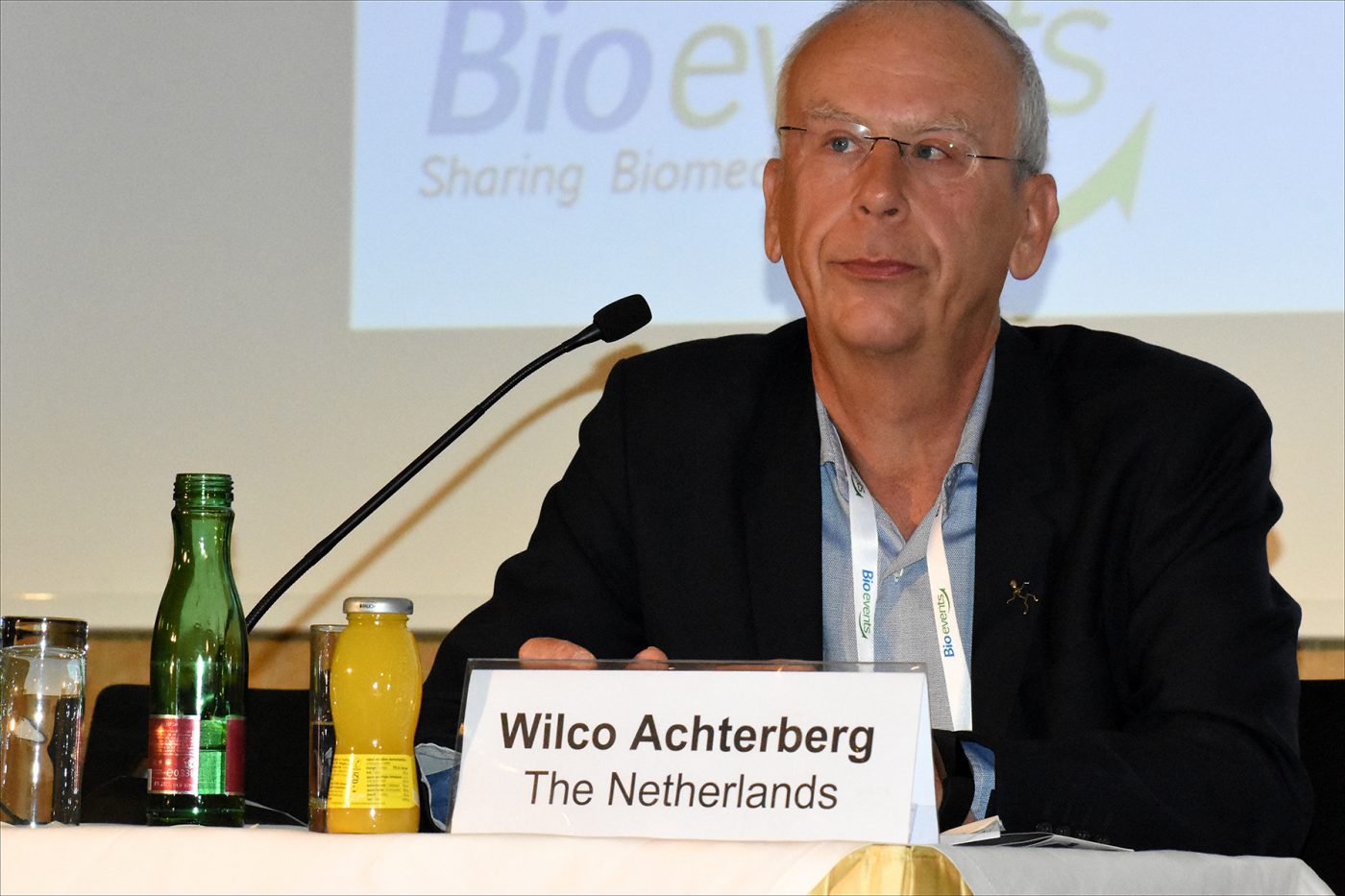 The uncontrolled jerking and writhing movements associated with Huntington's disease are well known, along with cognitive decline. But doctors who treat Huntington's patients are far less familiar with the pain and depression their patients endure almost constantly.
That's the consensus of a panel of experts who spoke at last month's European Conference on Controversies in Huntington's Disease in Vienna, Austria.
Lydia Gimenez, MD, is a biologist at Spain's Universitat Autonoma de Barcelona. She said 80% of Huntington's disease (HD) patients in nursing homes across Europe, and 50% of HD patients at home, are in pain of some kind.
"We have a problem when there's cognitive impairment," she said at the Feb. 13–14 event. "You can ask a person in a vegetative state if he's in pain, but he'll not be able to answer in a way you'll understand."
The International Association for the Study of Pain defines pain as "unpleasant sensory and emotional experience associated with actual or potential tissue damage or describable in terms of this damage."
The disease afflicts roughly 50,000 Europeans and usually develops by age 45 or 50, according to the European Huntington Association. Yet, sometimes it strikes patients much earlier.
While it's readily acknowledged that people with Parkinson's disease have pain, that's not the case with Huntington's, said Dutch neurologist Wilco Achterberg, MD, PhD, a professor of institutional and elderly care medicine at Leiden University Medical Center, Netherlands.
Achterberg alluded to a study he did along with Gregory P. Sprenger, MD, "Prevalence and the burden of pain in patients with Huntington disease: a systematic review and meta-analysis." The February 2018 review, which analyzed 15 previous studies involving 2,578 patients, showed that the pain prevalence was 41.3%, and that the mean pain burden was 84 on a scale of 0 to 100.
Depression and behavioral disorders
The most painful conditions in Huntington's, said Achterberg, are limb pain, headache, abdominal pain and fractures.
"I think we should do more work in validation of pain tools, including observational pain instruments," he said. "And for clinicians, I suggest you be especially aware of abdominal pain."
Also neglected when it comes to Huntington's patients is depression and behavioral disorders, said Italian neurologist Sandro Sorbi, MD, of the University of Florence.
"Although mental and behavioral symptoms have always been described in HD, they have usually taken second place in the overall narrative of the condition, behind motor symptoms," he said, listing the biggest issues as depression, apathy, irritability, suicidal ideation and actual suicide.
"It's very easy to think that depression or psychological change are something typical of the disease," Sorbi said. "But the age of onset of depressive symptoms is 14 years later in people with Huntington's than in a control group of people with major depressive disorder.  Also, depressive episodes tend to be more short-lived and frequent."
According to Zachary R. Kachin's study, "Suicidal ideation and behavior in HD: Systematic review and recommendations," between 20% and 30% of Huntington's patients have thought about suicide, while 7% to 10% have attempted it, and 4.8% to 6.6% succeeded.
Sorbi said that at his clinic, 29 of the 117 Huntington's patients under observation — or 24.8% — had suicidal thoughts, while eight have attempted suicide and one succeeded.
"We need more studies to better understand the psychological changes in Huntington's, and we must start clinical trials to treat them," he said.
More HD pain studies needed
Interviewed after his presentation, Achterberg complained that "there are too few studies on the subject" of managing pain in Huntington's disease.
"We expect that patients with Huntington's do have a lot of painful conditions, and much more than they think. They will have falls, bruises, sometimes bursitis, but their brain response isn't right," he told Huntington's Disease News. "They'll feel distress, but they will not really know it's pain, so they don't take painkillers. And that's a problem, because we think a lot of issues could be resolved by good pain management."
He added: "It's a very complex disease with emotional, motor and movement problems. There are so many issues that there's no time for things like pain."
Achterberg said he's seen more than 100 Huntington's patients in the past nine years; some of those patients are as young as 22.
"Addiction is a big problem in HD, not only regarding opioids but also cocaine and marijuana.  They are often in a complex social situation. Most of the time, they come from broken families or one parent is often ill, because it's a dominant inherited disease," he said. "They have genetic problems, and problems in their youth — for example, a diminished ability to be socially adequate. Over the course of the disease, they cannot feel empathy or see what you need."
Achtenberg said the 72-bed facility he oversees in Katwijk, near Leiden, ranks as the biggest nursing home for Huntington's patients in the world. Encompassing three wards, the home was established in 1992. Before that, many patients were in psychiatric facilities.
Asked about the potential for gene therapy to treat Huntington's, Achterberg had this to say:
"I used to think it was a long way off, but the difference between Huntington's and dementia is that we know exactly how this disease progresses, and where it starts. We know what happens in the brain, and we know the pathways to the diseases. We now have the ability to change things."