PDYN-derived Peptides Identified as Possible, Much-needed HD Biomarkers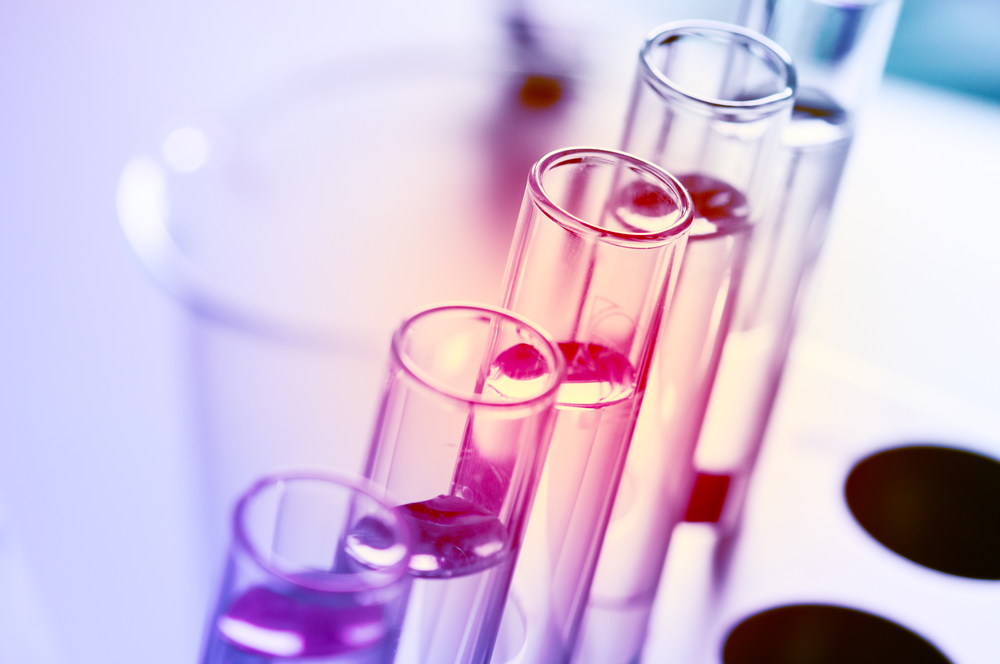 Levels of proteins derived from prodynorphin (PDYN) — ultimately used during cell-to-cell signaling in the brain — are decreased in the fluid surrounding the brains of people with Huntington's disease (HD), a new small study suggests.
These findings indicate that PDYN-derived proteins could be used as specific biological markers, or biomarkers, in Huntington's, the researchers said.
The study, "Cerebrospinal Fluid Levels of Prodynorphin‐Derived Peptides Are Decreased in Huntington's Disease," was published in Movement Disorders.
Biomarkers are, broadly, objective biological measurements that can indicate something about health or disease. Typically, the term refers to molecules in the blood or other bodily fluids that are indicative of health status or disease progression.
Since these markers can be used to objectively measure disease progression, the identification of good biomarkers is important for designing clinical trials of investigational medications aiming to stop disease progression. However, there is currently a dearth of well-established biomarkers for Huntington's.
One of the hallmark neurological features of the disease is the loss of a group of brain cells called striatal medium spiny projection neurons (MSNs). These cells are known to express high amounts of PDYN, a precursor protein that is processed into various peptides (small proteins) that are used for cell-to-cell signaling in the brain.
In the new study, researchers analyzed cerebrospinal fluid (CSF) — the fluid surrounding the brain and spinal cord — collected from 16 people with Huntington's disease. These samplings were compared with CSF samples from 55 people with no recorded health problems, and with samples from 70 patients with other neurodegenerative diseases, including amyotrophic lateral sclerosis (ALS), and Alzheimer's and Parkinson's diseases.
The various groups were generally similar in terms of demographics, though, of note, the individuals with neurodegenerative diseases other than Huntington's were markedly older. This was expected, based on when in life these diseases tend to manifest.
The researchers measured levels of PDYN-derived peptides in the CSF samples. They also measured the levels of neurofilament light (NfL), a protein that is released when neurons are damaged and, as such, is broadly used as a biomarker for neurological damage.
In CSF from those with ALS and Alzheimer's disease, the levels of PDYN-derived peptides were not significantly different from those taken from individuals without neurodegenerative diseases. However, average PDYN-derived peptide levels were significantly decreased in the CSF from people with Huntington's.
The average peptide levels in CSF from Parkinson's patients were between the levels found in people with Huntington's and those in individuals without neurodegenerative disease, with no statistically significant difference in either direction.
Among people with Huntington's, there was no significant association between age and levels of PDYN-derived peptides. Although not statistically significant, the researchers noted a trend toward lower peptide levels in people with more severe disease.
"This is the first report demonstrating the decreased levels of PDYN‐derived peptides in the CSF of HD patients in comparison to controls," the researchers wrote.
"This decrease may be a unique characteristic of HD, as a comparable decrease was not observed in the other neurodegenerative disorders studied," they wrote.
Relative to levels in healthy controls, NfL levels were significantly elevated in the CSF from people with Huntington's, as well as all other diseases studied except for Parkinson's.
"Our data highlight that NfL is elevated in a broad range of neurodegenerative disorders, indicating the limited use of CSF NfL levels in differentiating between distinct neurodegenerative disorders," the researchers wrote.
Consistently, statistical models based on the study's data indicated that PDYN‐derived peptide levels could more accurately distinguish between Huntington's and non-Huntington's conditions than NfL levels.
"In comparison to NfL, the decrease in CSF PDYN in [Huntington's] patients appears to be a more specific/selective biomarker," the researchers wrote.
The investigators noted, however, that the range of diseases assessed in the study was limited. Notably, they did not analyze samples from people with conditions like multiple system atrophy, which, like Huntington's, can involve the loss of MSNs. The small sample size of the study also was noted as an "obvious limitation."
"In conclusion," the researchers wrote, "the levels of PDYN‐derived peptides in the CSF are promising biomarker candidates in the context of HD patients. Further studies are needed to establish and validate these measurements as a progression marker and potentially as a response marker."